Find a location near you.


Southern Cross Velvet Brochure Download (PDF)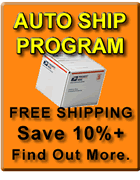 A study conducted by the University of Montreal has shown that Velvet Antler provides significant healing benefits to dogs with osteoarthritis.
Click Here for the Study
Deer Antler Velvet Pet Supplements
Selling Deer Antler Velvet Pet Supplements for Over 15 years.
Made By Nature Backed By Science.
Deer Antler Velvet is a natural pet supplement which will enhance the health and joint health in your pets lives. Southern Cross Velvet pet supplements are a holistic supplement for dogs, puppies, cats and horses that increases energy levels, helps rebuild joint cartilage, relieves arthritic symptoms, increases muscle efficiency, lubricates the joints, improves circulation, helps cell repair and promotes a powerful immune systems.

Deer Antler Velvet is a naturally balanced pet supplement rich in vitamins, minerals, amino acids, enzymes, IGF-1, IGF-2, and essential fatty acids. It is a natural source of glucosamine and chondroitin sulfate, potent anti-inflammatory agents with the added effects of collagen, which lubricates and helps repair joints. Making it perfect as a dog supplement, cat supplement, horse supplement, and other pets.

Benefits to dogs with osteoarthritis.

Proven faster recovery from physical exertion and injury.

Increased Mobility.

Anti-Aging.

Higher energy levels.

Increase muscular strength, endurance

Promotes lean body mass.

Builds a powerful immune system.

Look and feel younger.

Supports a healthy skin and shiny coat.
Promotes Healthy Kidney Function.

Highly recommended by veterinarians across the country.

A Great Supplement for dogs, cats, horses,
and much more.
Dietary Supplement for Cats.

Dietary Supplement for Growing Dogs.

Velvet Feline
Extreme

For increased Mobility & Energy in Older Cats.

Contains: Deer Antler Velvet & Green Lip Mussel.

Velvet Puppy
Extreme

For Muscle & Skeletal Development in Young Dogs.

Contains: Deer Antler Velvet, Green Lipped Mussel & Deer Bone Powder.

Velvet Feline Extreme Case studies have shown a very substantial increase in mobility and energy from adult and aging cats suffering from muscle and joint related problems after a regular program of deer antler velvet.

Velvet Puppy Extreme is a puppy supplement designed with young puppy's health and well being in mind.

Velvet Puppy and Feline Extreme contain the added benefits of Green Lipped Mussel Extract containing a rich complex blend of proteins, minerals and mucopolysaccharides. These naturally occurring bioactive substances found in Green Lipped Mussel Extract are increasingly being recognized for supporting joint mobility, cartilage maintenance, cardiovascular health, maintaining healthy skin and general health:

•complex proteins
•polypeptides
•vitamins
•minerals
•omega fatty acids
•enzymes (ie betaine)
•glycosaminoglycans
•chondroitin sulphates
•glycoproteins and polysaccharides
Scientific Foundation
A recent study in Canada revealed significant health benefits for dogs affected by osteoarthritis when given a course of deer antler dog supplement.
A certificate of analysis conducted on our Deer Antler Velvet by a certified microbiologist, was also studied by a University veterinary pharmacist and was validated to be very beneficial for humans and animals with no adverse side effects, even on exotic animals who are known to be super sensitive to all medications.
As with humans, pets develop medical disorders:
arthritis, immune deficiencies, tumors, etc. With Deer Velvet Antler you have a safe supplement for your dog, cat and other pets.
An animal cannot be convinced they will feel better, so when an improvement of a condition is seen by an owner it is valid. There is overwhelming evidence that Deer Antler Velvet as an alternative treatment should be considered as a viable remedy for animal health problems. After extensive research we have never found any adverse side effect from the use of Deer Antler Velvet.
Horses and other high value animals have also been found to benefit from it's general health, anti-inflammatory, and energy enhancement properties.
Southern Cross Velvet is committed to helping your pets live a healthier and longer life.
Read how deer antler velvet from Southern Cross Velvet has helped with improving the health of dogs cats and horses.
Testimonials from our customers.

Warning
Deer Velvet Pet Extreme, Velvet Puppy Extreme and Velvet Feline Extreme is for animal use only. Keep out of reach of children and pets to avoid unintended consumption. Always consult with your veterinarian about any known or suspected medical problems. Always consult your veterinarian to ensure proper long term care for your pet. Do not use if product appears to be tampered with or seal is broken. Store this product in cool, dry place.
Home, Product, FAQ, Order, About Us, Animals, Links, Privacy Policy,
Return Policy, Contact Us
We except all major credit cards and paypal.


Please call with any questions or comments.
Toll Free: 877-414-0048 or 719-243-2891

Additional discounts are available for quantity orders.
Deer Antler Velvet Powder, Deer Antler Velvet Extract, Deer Antler Velvet Extract with Amino Acids, Velvet Pet Extreme, IGF-1 Deer Antler Spray
We make every effort to ensure the highest quality and accuracy of information on this site. You should consult with a health care professional before starting any supplementation program. These products are not intended to cure or diagnose disease, or to be taken as a substitute for professional medical advice. These statements have not been evaluated by the FDA.
The testimonials results described may not be typical. Individual results will vary. Shows and media we have been featured on do not imply endorsements. Photos are used for illustrative purposes only and do not imply endorsements.