Southern Cross Velvet Brochure Download (PDF)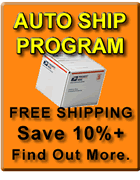 Natural and Safe
Benefits of Deer Antler Velvet
A study conducted by the University of Montreal has shown that Velvet Antler provides significant healing benefits to dogs with osteoarthritis. Click Here for the Study
Deer Antler Velvet Pure Powder
Deer antler velvet is traditionally regarded for its powerful rejuvenating qualities. Deer antler velvet has long been appreciated as a very safe and natural supplement, prized in the Orient for over 2000 years.

Natural source of IGF-1 and growth hormones

Helps recovery from physical exertion and injury

Provides nutritional support for bone and joint structure and function

Increase muscular strength, endurance and lean body mass

Build a powerful immune system

Look and feel younger

More youthful skin and hair
Enhance Sexual Functioning for both men and women
Competitive athletes: Deer Antler Velvet is not a drug or steroid and will not cause you to fail a drug or urine test.

Deer antler velvet does not appear on the International Olympic Committee's (IOC) list of banned substances.

Deer Antler Velvet Powder is a safe and natural treatment for boosting the immune system by increasing the production of white blood cells. Antler Velvet products have been shown to improve cell growth and to have anti-tumor components.

In the past, and unfortunately at the present time, steroids and other related potentially harmful medications are being used to treat arthritis with often, devastating results. These drugs mask and often exacerbate the disease over a period of time.

Deer Velvet Antler is a natural source of glucosamine and chondroitin sulfate, potent anti-inflammatory agents with the added effects of collagen, which lubricate and help repair joints. As components of antler velvet, anti-inflammatory Prostaglandins assist in reducing the swelling associated with arthritis and injury.

Glucosamine sulfate, when taken orally, has a 90% absorption rate. This combined with chondroitin sulfate has demonstrated a slow, but gradual, reduction in the pain of osteoarthritis (of which an estimated 50 million North Americans are afflicted). This combination also gradually rebuilds cartilage and improves joint mobility.
Deer Antler Velvet is a natural source of these substances. Type 11 collagen has been suggested to be the major protein in deer velvet antler. In a trial, involving rheumatoid arthritic patients, in a double- blind study, those given Type 11 collagen for a period of three months showed significant reduction in joint swelling and pain. Four of the patients claimed complete remission, while the patients receiving a placebo reported no reduction of symptoms. Juvenile rheumatoid arthritic patients were given three months of therapy with oral Type II collagen and results were less pain, less swelling, and increased grip strength. Mobility was also increased.
Deer Antler Velvet and Effects on the Liver and Kidney
Deer Antler Velvet may aid in the treatment of these diseases in a manner comparable to steroid- based pharmaceuticals. Deer Velvet Antler, due to its Androgenic activity (which increases the production of testosterone), was used to determine its effects on the liver and kidney. Liver tissue damaged with chloroform was able to recover following Antler Velvet treatment. In follow-up studies the protein formation in both the kidney and liver was enhanced as a result of deer antler velvet on RNS polymerase (enzyme) activity.
DEER ANTLER VELVET POWDER
GROWTH FACTORS AND SUPPLEMENT FACTS

Insulin like Growth Factor I (IGF-1)
Insulin like Growth Factor II (IGF-2)
Transforming Growth Factor Alpha
TGF Beta (Transforming Growth Factor Beta)
erythrotoietin (a stimulant for red blood cell growth)
Leutienizing hormone stimulant
Epidermal Growth Factor
Vascular Endothelial Growth Factor
Nerve Growth Factor
Neurotrophin Growth Factor 3
Fibroblast Growth Factor (3 types)
Interleukins
Bone Morphogenetic Protein 4
Related growth co-factors

Nutritional Facts:
Superior natural source for growth factor hormones IGF-1, IGF-2, amino acids, prostaglandin, glucosamine, and contain the trace minerals iron, zinc, copper, manganese, selenium,calcium, magnesium, potassium, sodium, sulfur and phosphorus.
Home, Product, FAQ, Order, About Us, Animals, Links, Privacy Policy,
Return Policy, Contact Us
We except all major credit cards and paypal.


Please call with any questions or comments.
Toll Free: 877-414-0048 or 719-243-2891

Additional discounts are available for quantity orders.
Deer Antler Velvet Powder, Deer Antler Velvet Extract, Deer Antler Velvet Extract with Amino Acids, Velvet Pet Extreme, IGF-1 Deer Antler Spray
We make every effort to ensure the highest quality and accuracy of information on this site. You should consult with a health care professional before starting any supplementation program. These products are not intended to cure or diagnose disease, or to be taken as a substitute for professional medical advice. These statements have not been evaluated by the FDA.
The testimonials results described may not be typical. Individual results will vary. Shows and media we have been featured on do not imply endorsements. Photos are used for illustrative purposes only and do not imply endorsements.