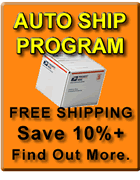 You Are Protected By Southern Cross Velvet's 90-Day Risk-Free Money-Back Guarantee!
Southern Cross Velvet offers an, unconditional 90 Day Money Back Guarantee. Simply return the bottles for a full refund. Our 90 Day Money Back Guarantee does not include shipping and handling.We're confident that you'll love the product so give it a try risk free.


Home, Product, FAQ, Order, About Us, Animals, Links, Privacy Policy,
Return Policy, Contact Us
We except all major credit cards and paypal.


Please call with any questions or comments.
Toll Free: 877-414-0048 or 719-243-2891

Additional discounts are available for quantity orders.
Deer Antler Velvet Powder, Deer Antler Velvet Extract, Deer Antler Velvet Extract with Amino Acids, Velvet Pet Extreme, IGF-1 Deer Antler Spray
We make every effort to ensure the highest quality and accuracy of information on this site. You should consult with a health care professional before starting any supplementation program. These products are not intended to cure or diagnose disease, or to be taken as a substitute for professional medical advice. These statements have not been evaluated by the FDA.
The testimonials results described may not be typical. Individual results will vary. Shows and media we have been featured on do not imply endorsements. Photos are used for illustrative purposes only and do not imply endorsements.